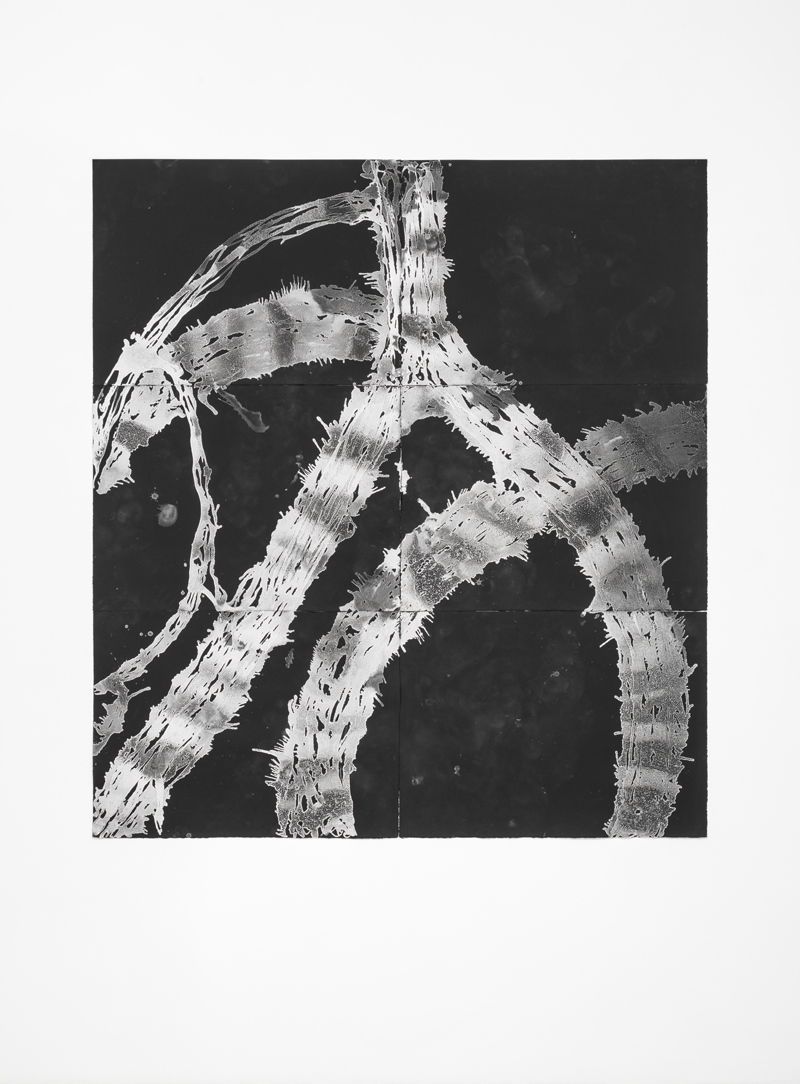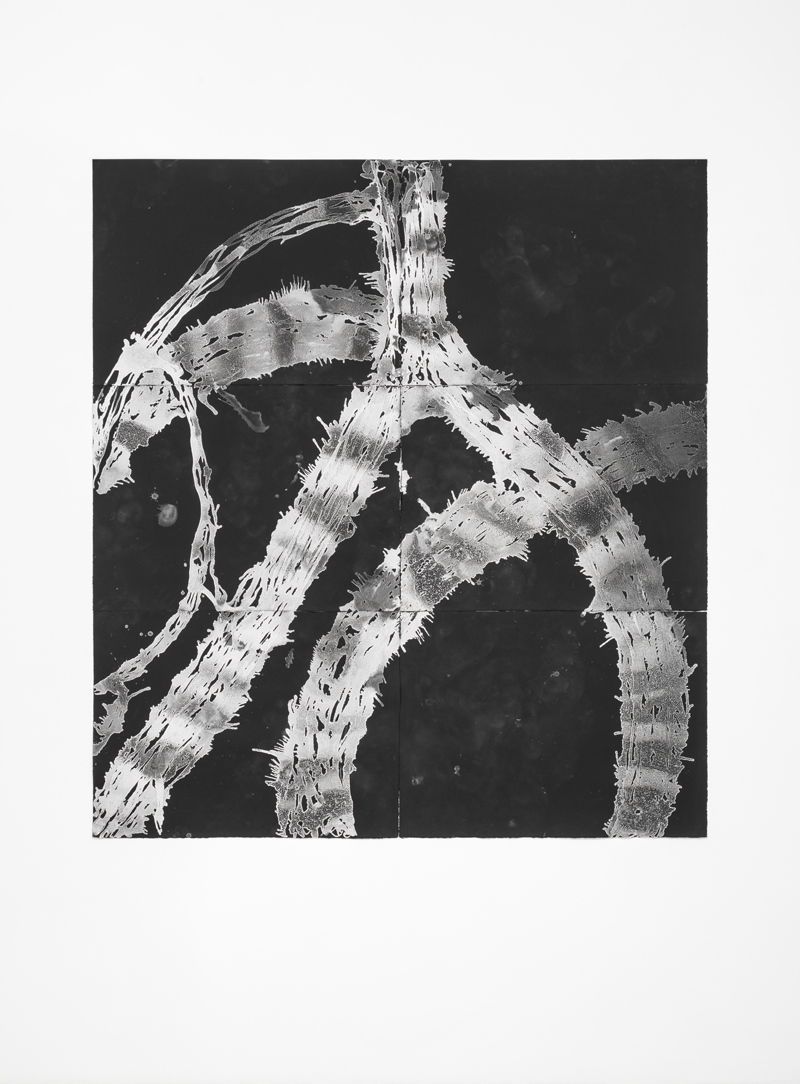 Mangrove Forests
These images may seem to have nothing to do with the ocean, yet mangrove roots live underwater for (usually) two tides a day. A primeval tree, mangroves are extremely adaptable. The soil they live in is low on oxygen, hence their tangled and prolific root structures not only serve as buttresses for the trees, but they breathe in oxygen for the trees when the tides are out. While the tides are in, and the roots are underwater, they provide a sheltered and bountiful ecosystem for marine life.
Along with coral reefs and giant kelp forests, mangrove forests are one of three buffer zones for the ocean. In addition to serving as ecosystems for a diverse population of undersea life, buffer zones also temper the force of the ocean on shore lands.
I was drawn to the mangrove forests strange aura: they are not 'beautiful' as humans seem to prize beauty. They are not welcoming to human beings: as home to tigers and a variety of snakes, they are dangerous places. Mangrove forests have been cut back to develop residences with ocean views. Yet other cultures use them to ward off erosion and damage from tsunamis, harvest honey, and fish. They absorb 10 times the carbon of terrestrial trees, and anecdotal evidence shows they may help balance ocean acidity in their range.
In 2018, mangrove forests seem hopefully stable, while coral reefs and giant kelp forests are dying off or being hit hard with climate change. (Two years ago, the news was only about coral reefs. Now kelp forests are endangered.) I was unaware of what climate change really has in store for life on land, until the ocean started to open my eyes.
Tumult
Sea salt crystals on black Arches paper
70"H x 94"W (7 pieces – each 22"H x 30"W)
2017
The sound and sight of waves breaking on the shore are how most of us experience waves. This is the dissolution of a wave that started out in the sea, and travels until it hit shore. Waves are such a small part of the ocean, given its scale and depth. They largely occur on the surface or atmospheric boundary of the ocean. Out at sea during a storm, waves become quite large and powerful, growing in scale from trough to crest to 20 – 30 feet or more -- reaching the heights of buildings. 100 feet is the largest recorded wave.
Fountain (Exhale)
Sea salt crystals and inks on Arches watercolor paper
94"H x 46"W (6 pieces – each 30"H x 22"W)
2017
I work intuitively. What starts with one idea in mind — here, it was the coreolis effect — can end up as something completely different. (The coreolis effect in the ocean has currents spinning to the right north of the equator, and to the left south of the equator.)
Fountain (Exhale) is an evocation of a whale's waterspout.
Whale spouts can be an exciting part of spotting whales. The spout occurs after a whale surfaces after being underwater, and it exhales – expelling nearly all the air in their lungs in one breath. This forms a spout of water from 10 to 40 feet high. The spouts are mostly vertical, coming most often out of the top of their head (where their noses are).
While the spouts look fluid, the whales expel air, not water. Often, their breath is warmer than the cooler air above the sea. This causes condensation around their warm breath, forming characteristic and liquid whale spouts. Each whale type has a different form of spout, and can be recognized from afar from the form of their spouts.
A friend looked closely at this piece. He said the spout looked like whale vertebrae, and the fountain looked like a whale fin. I love that this piece is open – it can be seen in different ways. It can be a whale surfacing, or a whale diving. It moves in both directions — like the coreolis effect.
Dreams of the Sea
Sea salt crystals and ink on Arches watercolor paper
70"H x 30"W (3 pieces -- each 22"H x 30"W)
2017
Giant Kelp Forest I
Sea salt crystals and inks on Arches watercolor paper
94"H x 62"W (7 pieces – each 22"H x 30"W)
2016
Giant kelp can grow to 200 feet high, and have air pocket appendages, like gourds, that help support their vertical mass. They grow off the coast of California in a fertile forest environment. Their daily growth rate is quite remarkable: at times, reaching up to two feet a day. Scuba divers tell me that the waters where the forests grow is so cold that they can only swim there in July and August. (You can take mini submarine tours.)
The giant kelp forests, mangrove forests and coral reefs are three buffer systems between the immense and powerful ocean and land. As light falls in the ocean, the colors we see change. The giant kelp forests seem to have a misty, magical color and light to them. This is part of what draws me to them.
Traditionally, these ecosystems teem with ¼ of the marine life on the planet. The kelp forests and the coral reefs in particular are undergoing rapid losses with global warming. The ocean covers 70% of the planet, and has absorbed much of this warming -- this is why many notice little change on dry land. Yet undersea, many of these ecosystems are dying back with the 3-5 degree rise in ocean temperatures. Without this heat absorption by the ocean, temperatures on land would be over 120 degrees.