Untitled (Grotto)
Sea salt crystals and inks on watercolor paper
22" H X 30" W
2013
The Ocean Series has several sections, including Undersea, Depth of the Sea, and Formation.
The oceans, ancient and current, are the source of my current work. I am drawn to the seas for many reasons, including its beauty and power, the illusion of limitlessness, its age and history, teeming life and countless mysteries. I am interested in creating a sense of the ocean through direct experience, through memory, through experiments and through research.
After reading "The Sea Around Us" by Rachel Carson – an incredibly visual writer -- I started working with the ocean as subject. I began drawing with a hyper-saturated sea salt solution and water-based paints. The resulting images are connected to my painting journals through the flow and feel of water. Salt and water are both key elements necessary for all life, and in these works they interact, creating the unexpected.
I work intuitively and in partnership with natural elements. My process involves chance through the independent action of growing salt crystals. The salt works evoke a primal, non-verbal experience.
Lava Life
Volcanic and sea salt crystals on paper
29 ¼"H x 40 ½ "W
2018
Strands of Light
Sea salt crystals. metallic inks and ink on paper
22"H x 30"W
2013
Crossing Borders (left side of diptych)
Sea salt crystals and inks on paper
30"H x 22"W
2016-2017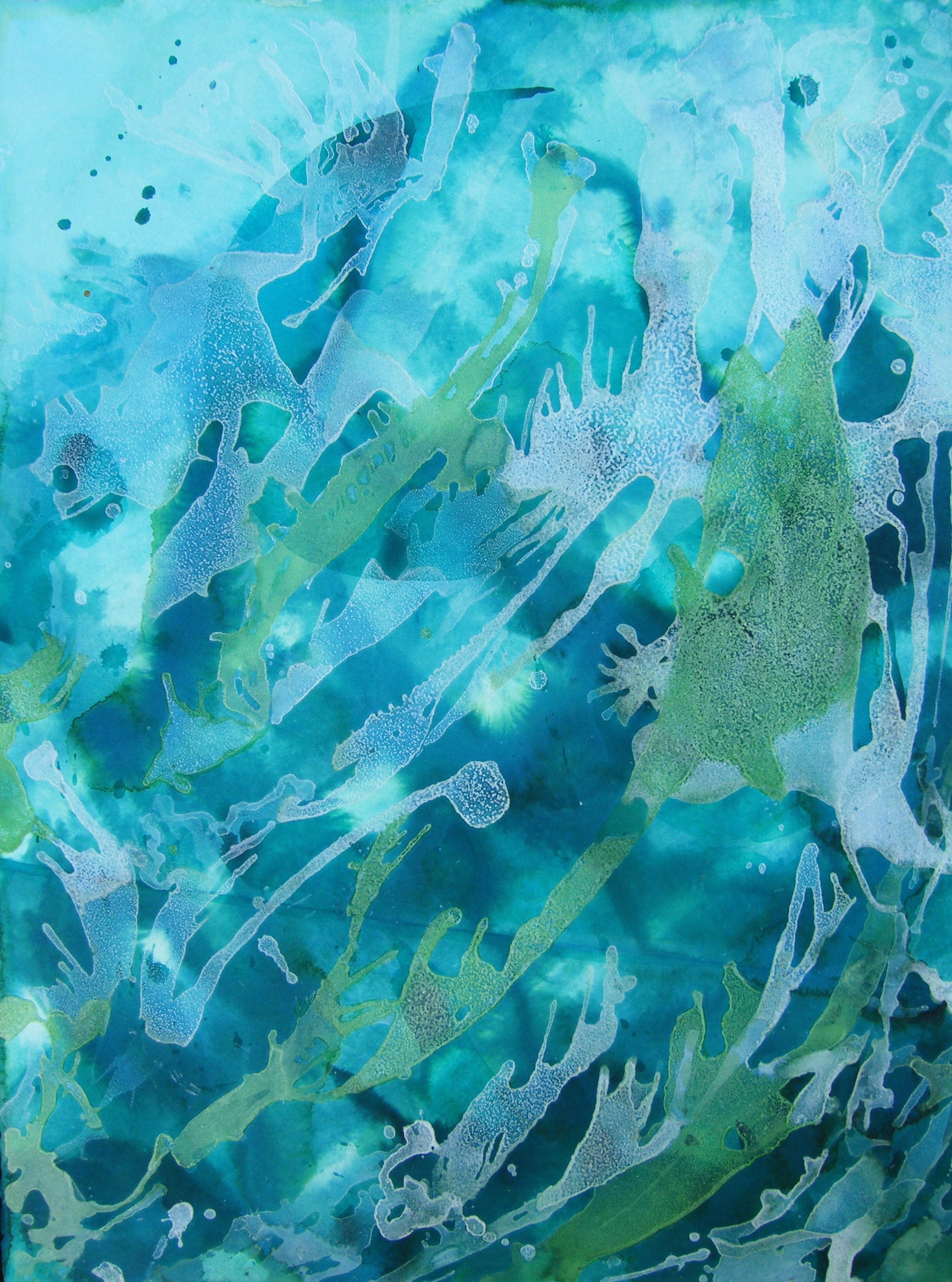 Crossing Borders (right side of diptych)
Sea salt crystals and inks on paper
30"H x 22 "W
2016-2017
Pearls
Sea salt crystals and ink on paper
22"H x 30"W
2013
Coastal Waters
Sea salt crystals and inks on German Etch paper
30"H x 43 1/2"W
Blue Depth
Sea salt Crystals on paper
22"H x 30"W
Microcosm
Inks on watercolor paper
22"H x 30"W
2013
Plankton
Frisket and ink on watercolor paper
22"H x 30"W
2013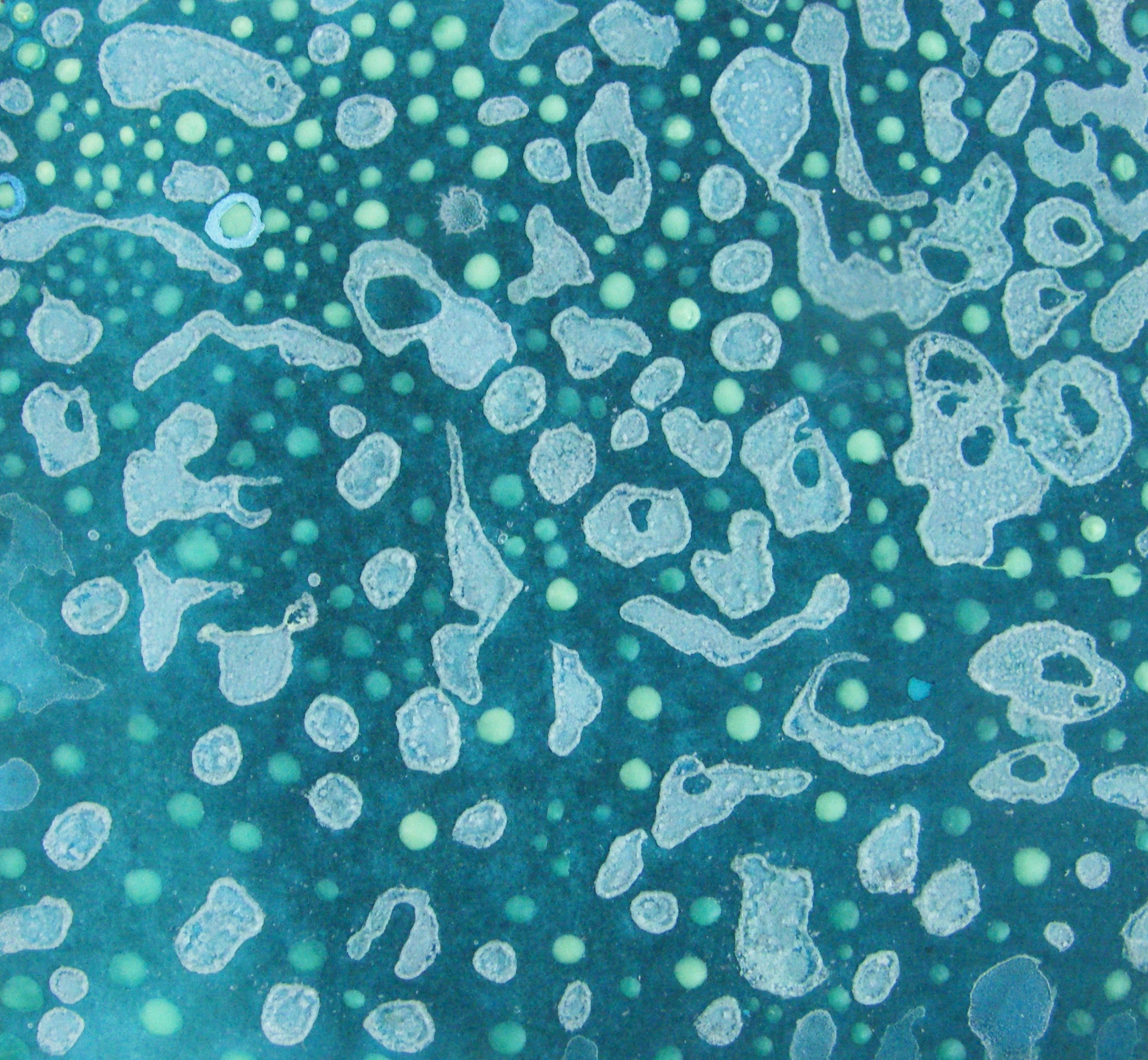 Night and Day
Phosphorescent paint, sea salt crystals and inks on paper
9"H x 9"W
2017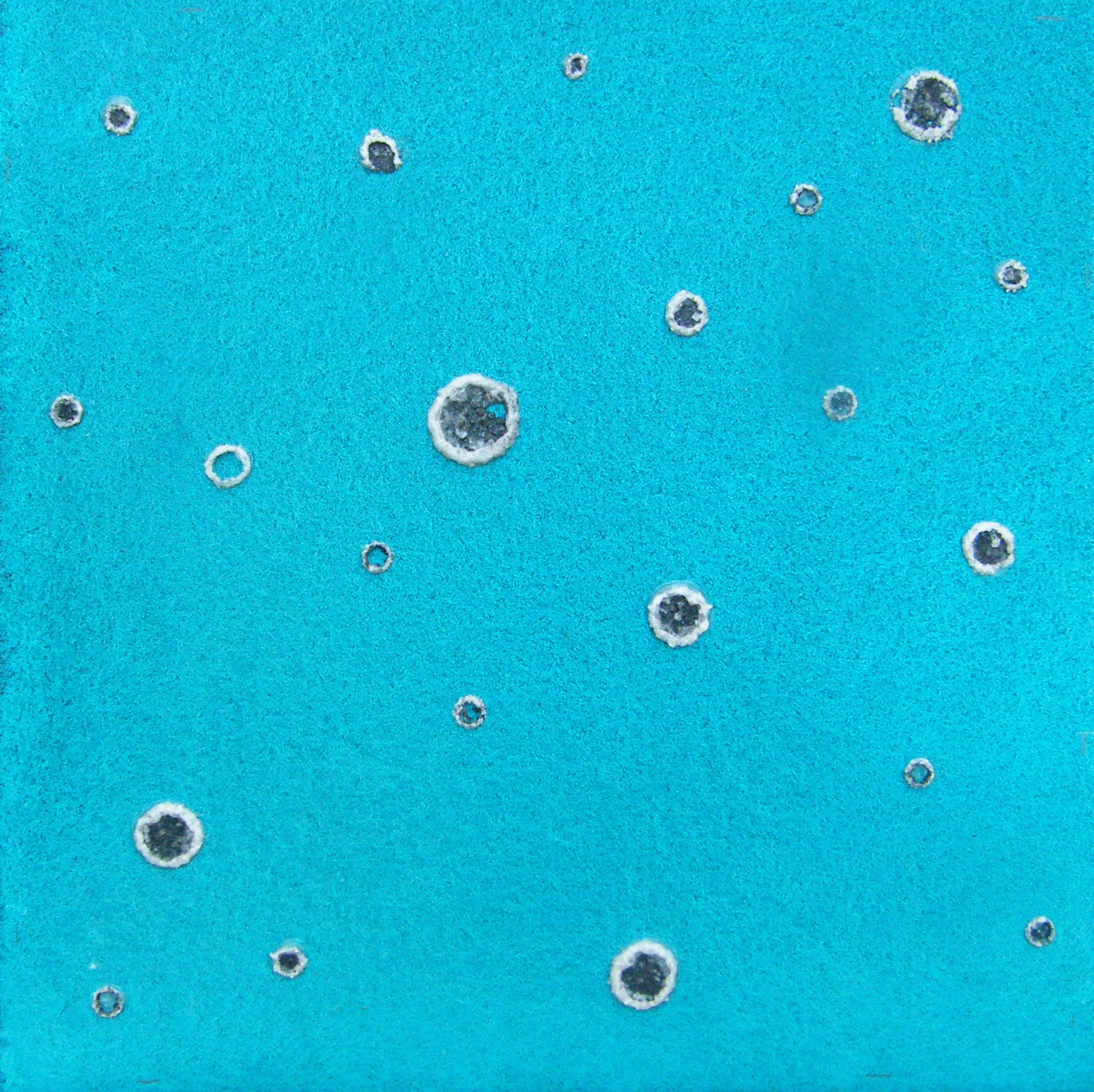 Floating in the Deep
Volcanic sea salt crystals and ink on paper
9"H x 9"W
2017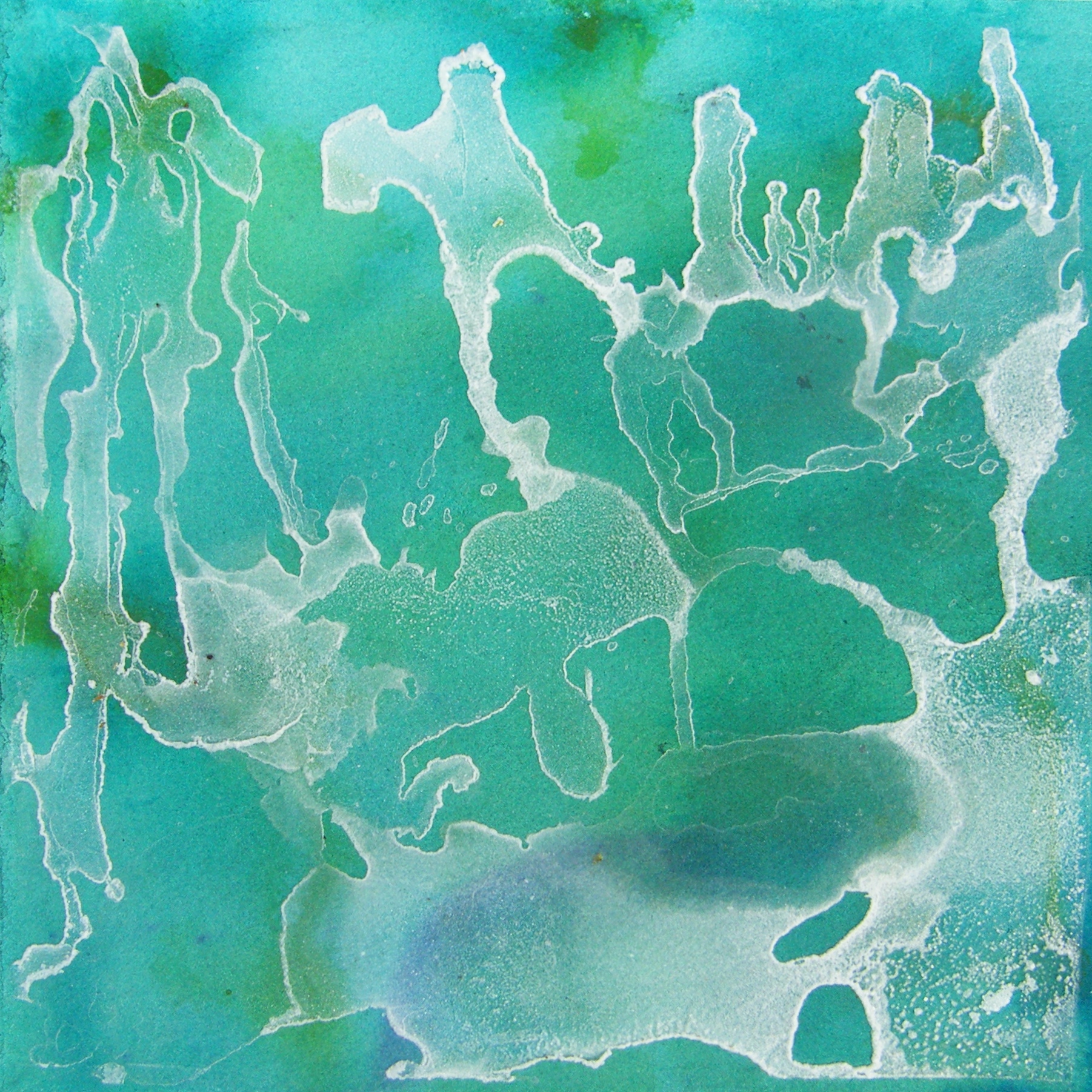 Antarctic Melt
Sea salt crystals and inks on paper
9"H x 9"W
2017
Heat Exchange II
Himalayan pink and sea salt crystals on paper
9"H x 9"W
2016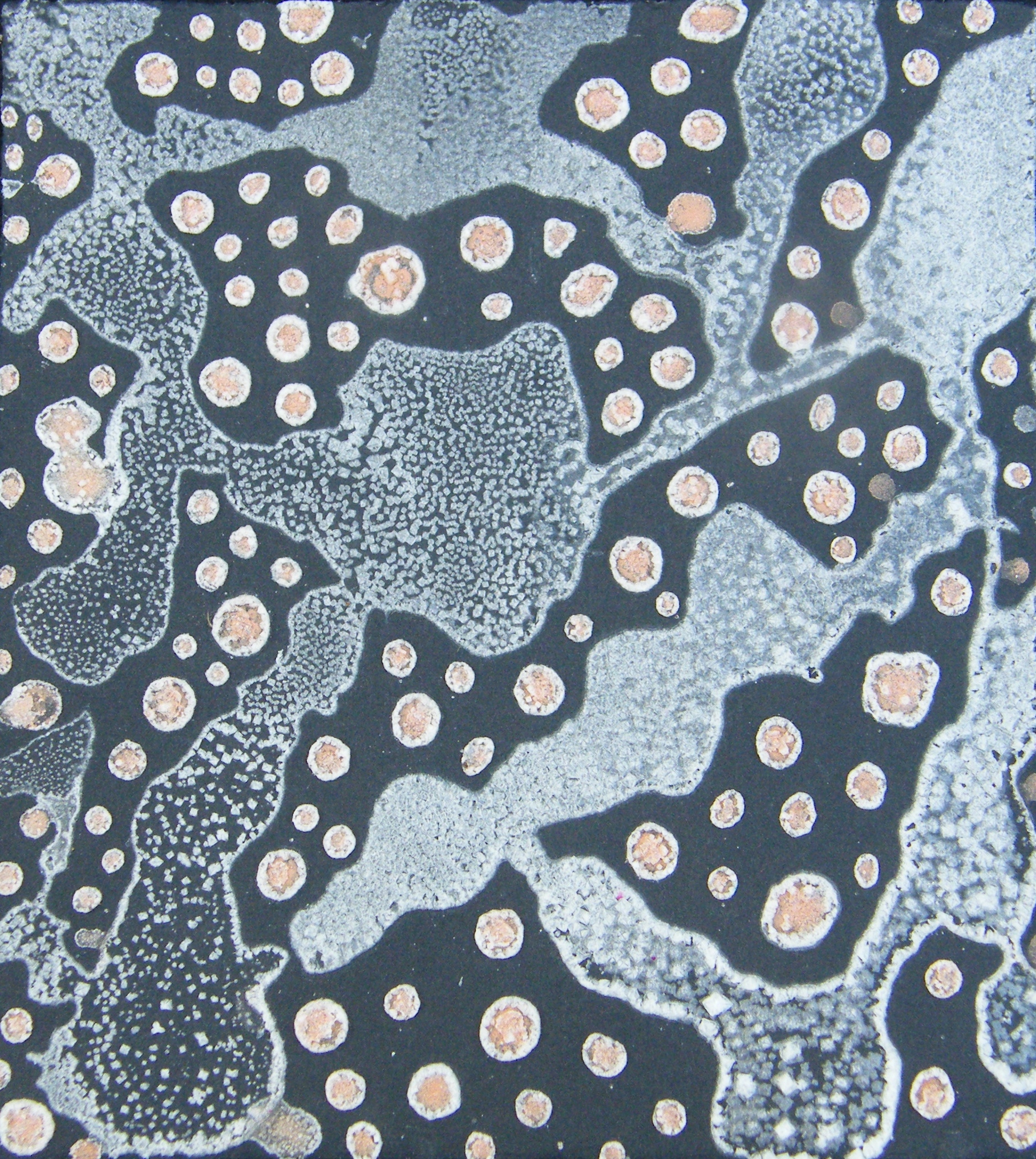 Heat Exchange
Himalayan pink and sea salt crystals on paper
7 1/2"H x 6 1/2"W
2016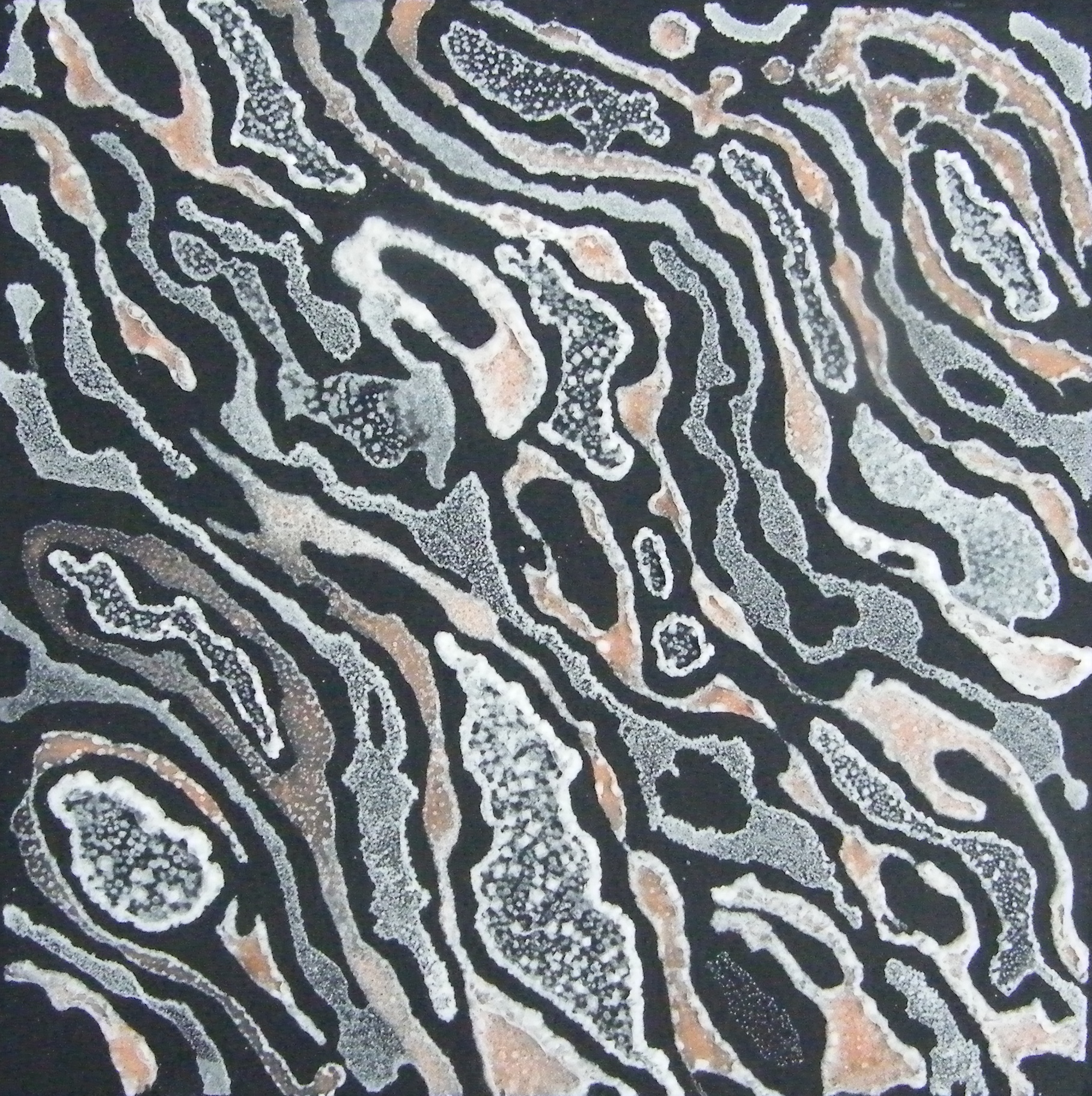 Inland Sea
Himalayan pink and sea salt crystals
9"H x 9"W
2016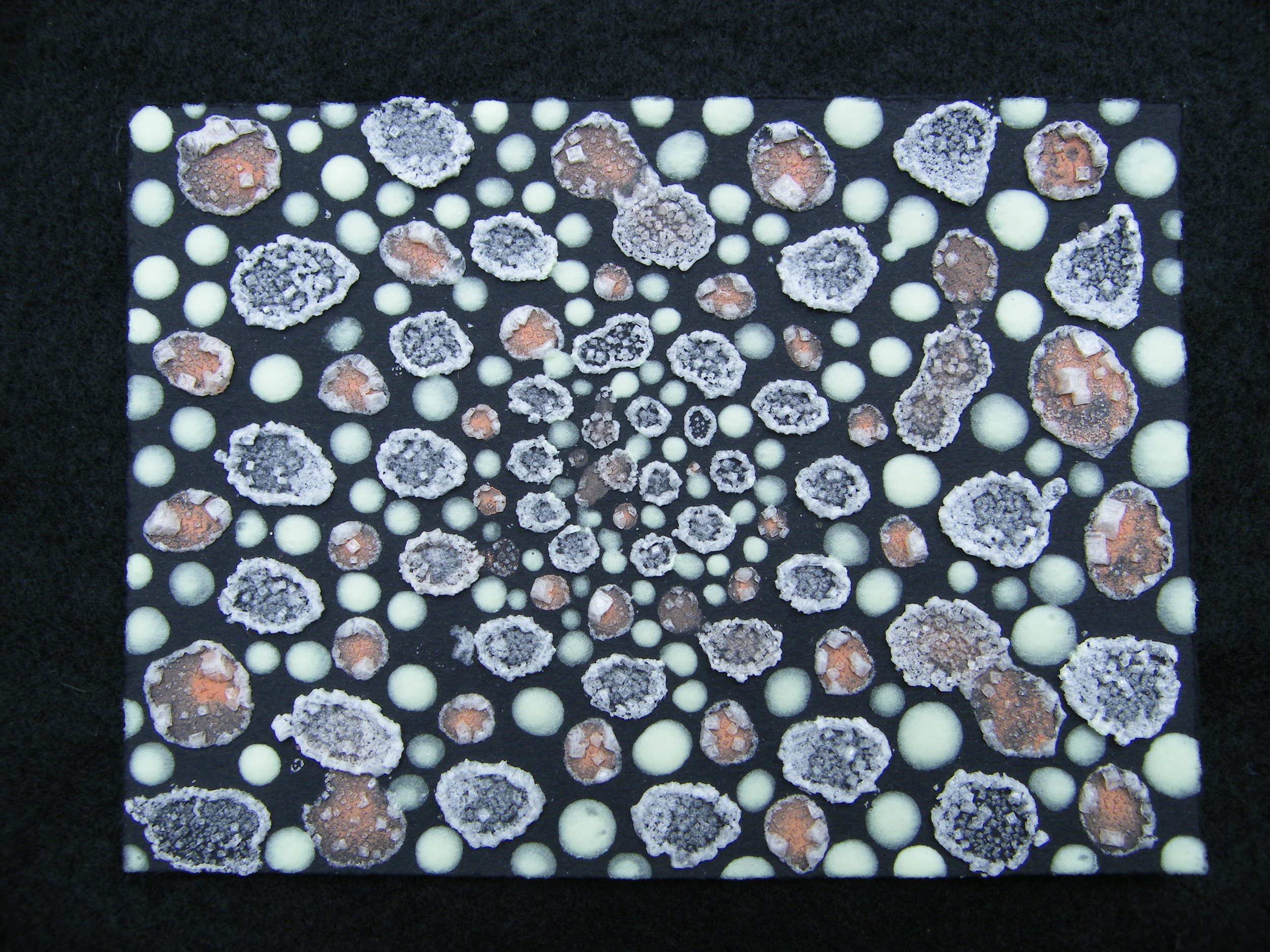 Luminous Depths
Phosphorescent paint, Himalayan pink and sea salt crystals on paper
5"H x 6 1'/2"W
2015
Rain and Shore
Sea salt crystals and gouache on paper
30"H x 22"W
2014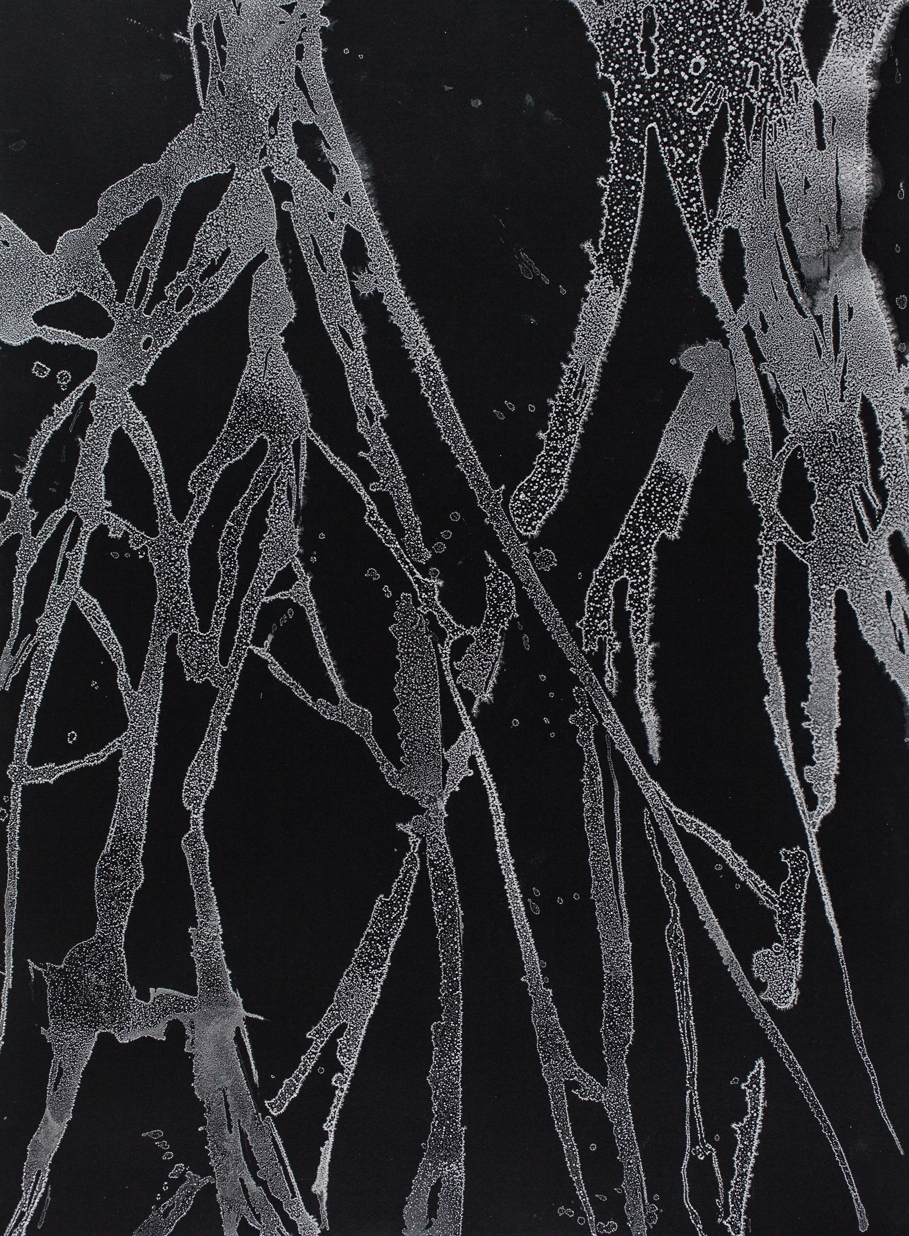 Roots I
Sea salt crystals on paper
30" H X 22" W
2013
Untitled
Sea salt and epsom salt crystals on paper
5 1/2"H x 7 1/2"W
2013
Untitled (Bird's Nest)
Sea salt and epsom salt crystals on paper
5 1/2" H X 7 1/2" W
2013